Wearable Art + Décor
---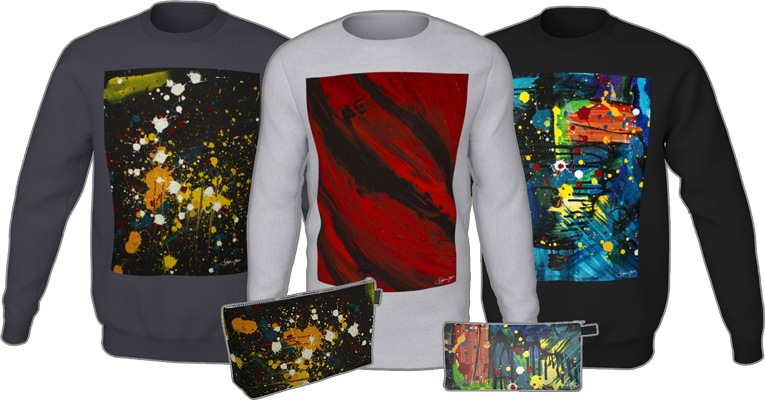 Checkout my new online store featuring made-to-order apparel and home décor items featuring my Art.
Traces of Blue
---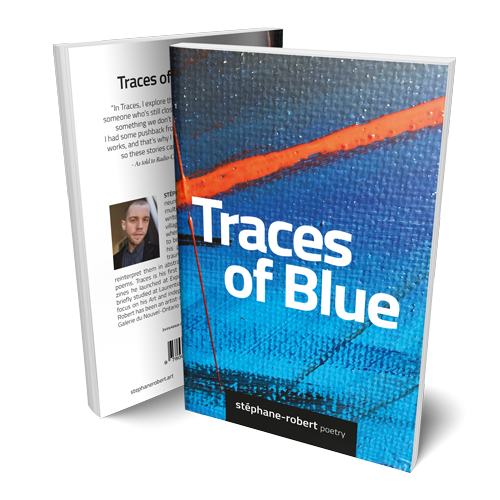 I have less than a dozen copies left – get yours today before they're all gone!
TRACES OF BLUE is a collection of poetry that explores a lingering and melancholic heartbreak through metaphor-rich, raw, unstructured poetry. This work by Stéphane-Robert attempts to process, and put to rest thoughts on heartbreak, betrayal, and closeted lovers.
Now only $17 (Canada only, shipping incl.)